Game Creation Tools Classification
PlayCanvas PlayCanvas (United Kingdom), PlayCanvas (United Kingdom), 2013 Use it Now !
Classification
GAMING 2.0
(Game creation toolkit)
Create new autonomous games :
Initial state (levels...)
visual editor
Input methods
keyboard
mouse
misc. (pad, mat...)
Rules of the game
common programming language
Output (graphics, sounds...)
import (images, sounds...)
select in library
3D display
+ Integrated sharing platform
Targeted genres :
Any videogame genre
---
Similar tools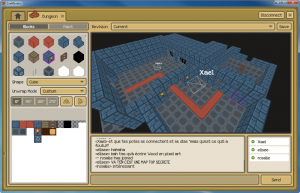 CraftStudio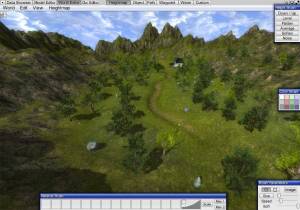 Esenthel Engine
---
PlayCanvas is a tool allowing to create any kind of games using HTML5 / WebGL, with an editor supporting collaborative work and also running in HTML5 / WebGL capable browsers.
Distribution :
Internet - Open Source - Commercial - Free
Platform(s) of the tool :
Browser (HTML5)
Platform(s) of the games created :
Browser (HTML5)
Links
---
---