Game Creation Tools Classification
Games Unpacked Abertay University (United Kingdom), BAFTA (United Kingdom), 2011 Download it Now !
Classification
GAME CREATION TOOLKIT
Create new autonomous games :
Initial state (levels...)
visual editor
Output (graphics, sounds...)
select in library
3D display
Targeted genres :
Platform
---
Similar tools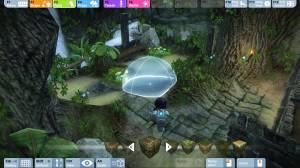 Gameglobe
---
A framework for Unity that simplifes the game creation process with this tool. It defines obects class such as "hazards" that helps to create programming games without programming them. But it is still possible to use the basic functions of Unity to create different genres of games.
Distributed by BAFTA to run a game creation contest that aims to help teenagers (11 to 16 years old)to work in the games industry
Distribution :
Internet - Free
Platform(s) of the tool :
PC (Windows)
Platform(s) of the games created :
PC (Windows)
Links
---
---